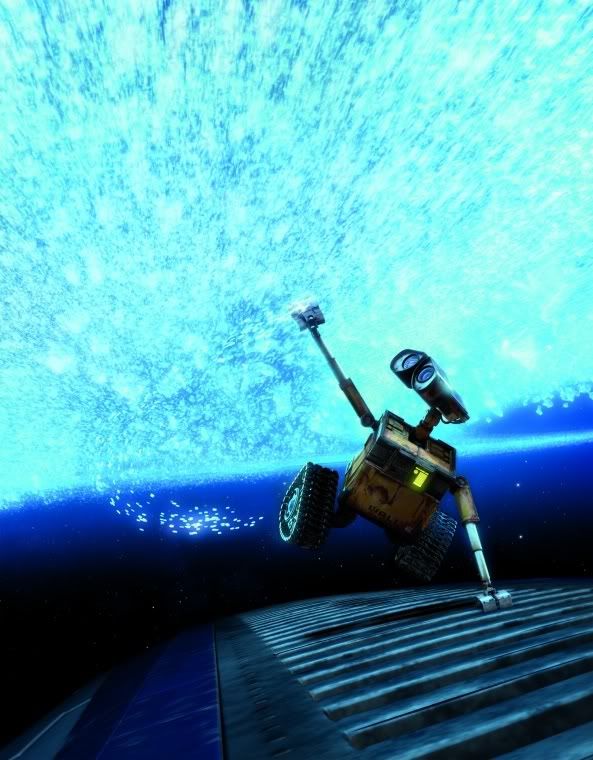 There's something about those Disney and Pixar animated movies that , for the better part of 3 decades have reduced me to a sniffling, blubbery, crying mess. I distinctly remember going to see The Fox and The Hound when I was a little girl. I was inconsolable for 2 days.

The opening sequence of The Lion King, with all the animals trickling in, and that music...like a chant at first, then swelling to a crescendo as Mufasa shows off Simba for the first time. How could something made of ink and paint fill me with such emotion?

Or, when Dory begs Marlon not to leave..."I look at you...and I'm home. Please, I don't want that to go away. I don't want to forget."

We went to see WALL-e for Noah's birthday on Monday. I cried at the beginning, During the middle and at the end. I don't want to spoil it for anyone who hasn't seen it, so I will just say that it is very cute and funny (kids and adults will love it), but there's a couple of really deep messages in this movie that got to me in a way that a movie hasn't done in a long time. It had me digging around my purse for a Kleenex, crying a puddle of tears. Go see it. You'll love it.